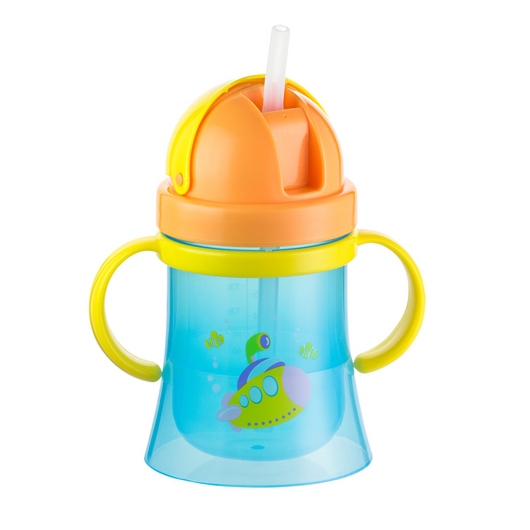 Training Cup Submarine Series - Non Spill w/ Handle - Blue/Orange
Regular price ₱580.00 ₱290.00 Sale
Non spill training cup with handle is designed with soft sipper straw to protect from contamination by using the easy to flip top cover. It comes with the handle for little hands to hold on their own. The soft straw remains hygienically clean and the cup is non spill when the cover is closed properly. It is great for travelling and short trips.
Kidsme Non-Spill Training Cup With Handle
9 months up
Flip top straw
Features with handle
Kidsme quickly became a parenting essential brand across the world because of its utility, practicality and stylish appeal. Their continued desire is to provide products that are safe, innovative and inspires children. Dedicated to develop quality baby products and toys such as musical mobiles, rattles, teethers, pacifiers, rollers and pre-school toys, Kidsme wishes to grow together with parents guiding and assisting parents through their products.
 
Spout Tip
The Kidsme Silicone Spout Training Cup is designed to help your child through the weaning process- a training process where your child learns to move from nursing bottles into normal adult cups. The spout tip of this training cup slowly trains your child into accepting a different and wider form of liquid input. The cup is equipped with a cap which acts an anti-leak protection as well as a hygienic cap which shields the spout from dirt. The cup is designed with grips so that your child can have a firm grip on the bottle and makes it easier to drink from.
 
Training Cup System
A training cup system is a great way for babies to transition from nursing or bottle-feeding to a regular cup. They can also help improve hand-to-mouth co-ordination. The Kidsme training cup system designed in three stages with spout and straw before moving on into the adult cup.