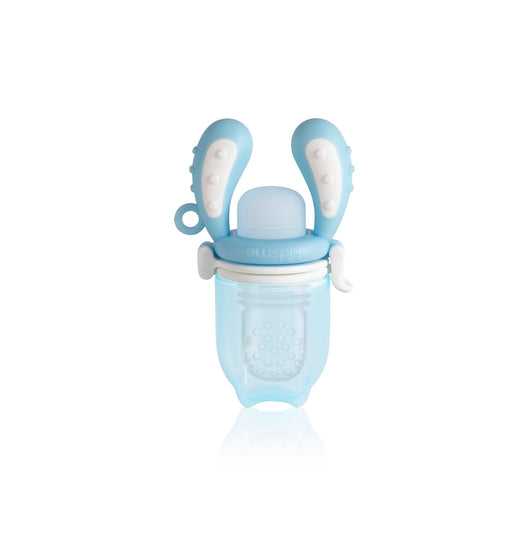 Food Feeder Max - Sky
Regular price ₱800.00 Sale
Our award winning Food Feeder Max is the original silicone feeder with additional features such as holding 60% more food volume as compared to the original food feeder developed to let little ones safely and independently explore new tastes and textures. Its innovative, yet simple, design helps introduce fresh foods at an early age, and gives babies a head start towards a lifetime of healthy eating.
Special Features:
Recommended age of the medium sac is 4 months and up.

Recommended age of the large sac is 6 months and up.

Encourages self-feeding.

Safe and ideal way to introduce solids.

Ergonomic design helps develop fine motor skills.

Works well with frozen foods.

Easy-to-clean design.

Snap-lock closure is adult-friendly and kid-proof.

Reduces the risk of choking.

Helps stimulate chewing/jaw movement when eating.

The cap keeps the sac clean, can double as a training cup, and is great for on the go.