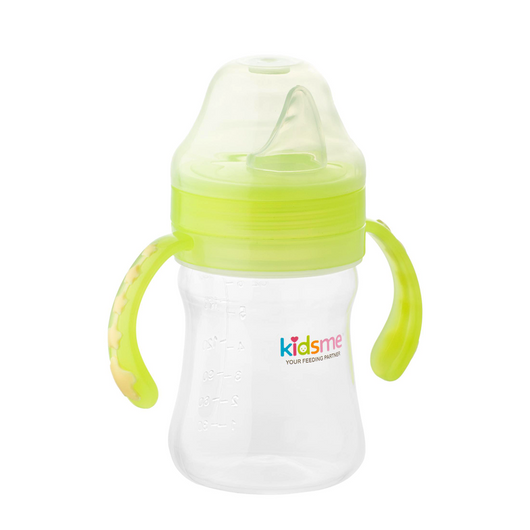 Soft Spout Cup 180ml
Regular price ₱290.00 Sale
Soft Spout Cup is a training cup with a spout that lets children drink without spilling. High grade silicone spouts provide an easier transition from baby bottle to training cup, as babies get used to the feeling of baby bottles' nipples. The spout is specifically designed to help fix incisors.
Training Cup
180 ml
Hygiene cap
Built in grips
BPA free
Spout Tip
The Kidsme Non-spill Training Cup is designed to help your child through the weaning process- a training process where your child learns to move from nursing bottles into normal adult cups. The spout tip of this training cup slowly trains your child into accepting a different and wider form of liquid input. The cup is equipped with a cap which acts an anti-leak protection as well as a hygienic cap which shields the spout from dirt. The cup also features handles so that your child can have a firm grip on the bottle and makes it easier to drink from.


Training Cup System
A training cup system is a great way for babies to transition from nursing or bottle-feeding to a regular cup. They can also help improve hand-to-mouth co-ordination. The Kidsme training cup system designed in three stages with spout and straw before moving on into the adult cup.